Garden Decor and More
Besides meeting the basic garden needs, we carry a variety of decorative items that will enhance your home and garden. From Corinthian wind chimes to ceramic tiles, garden plaques, fairy gardens, decorative animals & gnomes, and other fun garden art, we have an ever changing supply. In addition, we are pleased to carry high quality hand lotions, fragrant reed diffusers, and other fun items to bring you joy. Below are a list of some of the items we stock.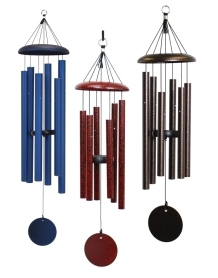 The Corinthian Bells® windchimes are the first in a new generation of windchimes to combine excellence in design with incredible tones and resonance. These are visually and acoustically exceptional chimes; we believe that they are some of the best chimes on the market today. The centrally suspended heavy-walled aluminum tubes along with the high density striker give these chimes their outstanding tones and resonance. The tubes are powder coated to match the dome and wind sail, giving a complete finished look to the chime. Corinthian Bells® are available in sizes from 27 inches to 55 inches in length and available in several colors. MADE IN THE USA.
Ceramic Tiles
We love the ceramic tiles by Continental Art. These beautifully crafted ceramic tiles are a great addition to any home or garden. We stock them year round and we try to carry a wide selection of tiles in 6" x 6", 8" x 8", 11" x 14" , and 12" x 16". These tiles can be placed indoors or outdoors. Some people have even incorporated them into their tile walls or counters. The quality and detail of these tiles is pretty awesome.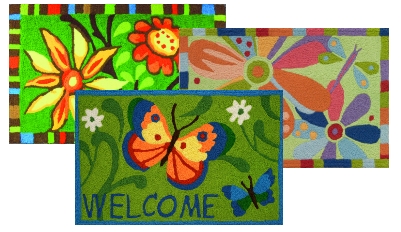 Jellybean® Rugs

Home Comfort Jellybean® Rugs are machine washable accent rugs that can be used indoors and outdoors. They come in a variety of styles and are great whether you place them on your porch, patio, kitchen, or anywhere else in your home. Jellybean Rugs are a blend of polypropylene and acrylic fibers, and are handmade and hand hooked with a twisted loop construction that adds durability, texture and keeps the fabric from picking and pulling.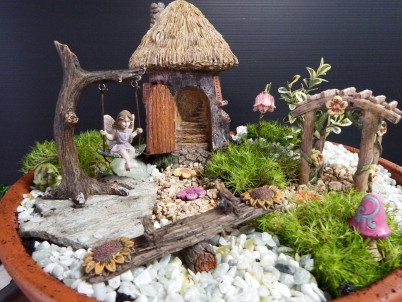 Fairy Gardens
Over the past few years, fairy gardens have become rather popular, and there are a lot of really cool fairy garden decor items that will make your fairy garden stand out. We stock a wide variety of items year round. So no matter the look you are trying to create, you will probably find something you like.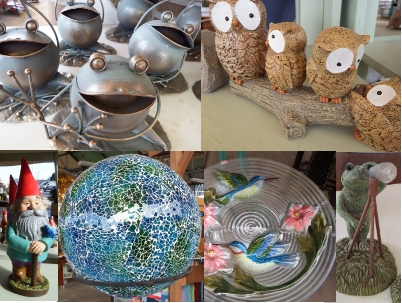 Garden Figurines and More

Garden Figurines, Plaques, and More - We carry a wide range of garden figurines and plaques made of durable materials for long lasting enjoyment in your garden. We also have a nice selection of gazing balls and glass bowl bird baths that brighten up any garden. Come check out our gnome and frog figurine selections and other cool items. We receive new items every few weeks throughout the spring, summer, and fall.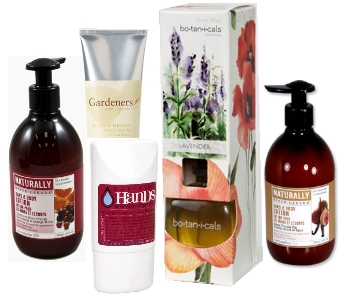 Lotions & Reed Diffusers
We are pleased to carry the Upper Canada line of hand and body lotions that are paraben free, mineral oil free, synthetic dye free, SLS free, and Phthalate free. These high quality lotions come in a variety of wonderful fragrances. Also, we have the Awakening Hands lotions that is a mineral-based skincare, rich with Dead Sea magnesium and potassium minerals which naturally hydrates and heals. In addition to these fine lotions, we also carry the bo·tan·i·cals Reed Diffusers by the Scent Shop. These will help any room maintain a wonderful scent. We have several fragrances like lavender, lemongrass tea, and many more. To purchase the hand lotions online, visit our Online Store.